Stranger Things: What Monsters Killed Eddie Munson & Do They Exist In D&D?
Netflix
None of the new characters in Season 4 of "Stranger Things" offered the overall appeal that metalhead and self-proclaimed weirdo Eddie Munson (Joseph Quinn) had. A champion to geeks, nerds, and outcasts everywhere, Eddie embraced his place as a small-town oddball and flipped the middle finger to anyone who tried to judge him for how he lived his life.
This made it all the more tragic when the character died in Season 4, Episode 9 ("The Piggyback"). While he and Dustin (Gaten Matarazzo) do their best to create a diversion for the hordes of Demobats in the latest season finale of "Stranger Things," Eddie ends up giving his life to help Nancy (Natalia Dyer), Steve (Joe Keery), and Robin (Maya Hawke) overcome Vecna (Jamie Campbell Bower) in the Upside Down.
Considering how many monster names and entities in "Stranger Things" are named after creatures from "Dungeons and Dragons," fans of the popular Netflix series might be wondering if the Demobats are also pulled from the tabletop role-playing game. Though they don't actually exist in the Hasbro gaming series, they would be right at home in the dark fantasy realm that has powered the stories of millions of players for decades.
Demodogs and Demobats are purely an invention of the show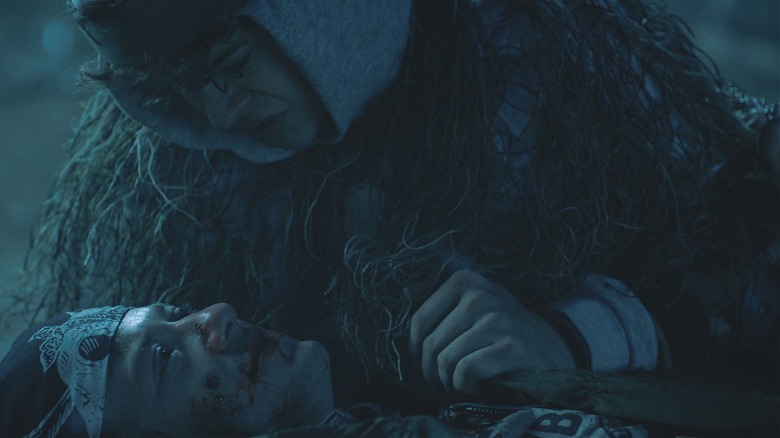 Netflix
Like the Demodogs, the Demobats are named in reference to the creature that the central characters refer to in Season 1 of "Stranger Things" as the Demogorgon. Though the Demobats are very different than the other two creatures, being that they have tentacles and are able to fly, this distinction makes them no less deadly in the series.
In fact, due to the way that they regularly fly together in large numbers, they can actually be more deadly than any other creature in the Upside Down. This is because they attack in gigantic swarms, and unless you have access to a flamethrower, you're going to have a pretty hard time dealing with their deadly speed and unfathomable numbers.
Though, as we mentioned above, the Demobats won't be joining the Demogorgon, The Mind Flayer, and Vecna as real-life additions to "Dungeons and Dragons," that hasn't stopped Kobold Press from creating stats and a description for the fictional "Stranger Things" creature in the game, something that can help longtime fans at least understand how they might function in the realm of the popular tabletop RPG.